Things To Do in Mesa Arizona
Exploring Mesa (AZ):  Ways to Make Your Visit Unforgettable
With over 480,000 people inhabiting the third largest city in Arizona as of 2015 and a land area of 324.2 km2, there is really so much in store for everyone who has been planning to visit it.  Though some would prefer California or Florida because there are many attractions, there are unique things you can truly enjoy upon visiting Arizona, specifically in Mesa.  So, before you even plan on a holiday vacation or a simple tour, check this list for 5 things to do in Mesa AZ:
Visit their line of historical museums.
Going to a museum must be one thing that most of us won't typically love to do but that will definitely change if you come and visit Mesa.  One of the primary museums that proudly introduce the culture and historical journey of the city is the Mesa Historical Museum.  It is home to photos that open our minds to the heritage and humble beginnings the city has gone through.
The church as well the famous landmarks tells us that Mesa has a rich sense of cultural history.  Another great museum to visit is the Arizona Museum of Natural History.  Dating back from 1937, the museum has grown through the years and now has an area of 74,000 ft2.  With that, more than half is used to display the objects that relate to the natural history of Mesa.  
Be a cowboy for a day on a ranch.
If you are in a search for a unique outdoor experience, then going to ranch is the best thing to do at Mesa.  The city's premiere ranch is Rockin' R Ranch gives the visitors the thrill of the Wild West with western music shows, most awaited staged gunfights and good food.
The ranch also serves as a training ground for young scouts and breath-taking sceneries.  Aside from the Rockin' R Ranch, Saguaro Lake Ranch and Allred Brothers Ranch are also some ranches you may want to visit for that cowboy experience.
Dine in restaurants that will leave you craving for more.
Whenever we visit a place or go on a tour, food tripping is just a necessity.  Mesa, AZ restaurants caters not just for the adults but prepares food that the entire family will definitely enjoy.  If you happen to visit Mesa on an early day, you would have to go to T.C. Eggington's.  Though we typically crave for coffee or a bowl of cereal, the restaurant opens up our mind to a new way of meal in the morning.  You can have baked cinnamon buns filled with crabs or apple walnut muffins.
If you are just a pizza lover, Organ Stop Pizza hundreds of reasons to love it even more.  Looking for something more interesting, why not go to the Angry Crab Shack.  Upon entering, you will notice that the tablecloth is made of wax paper and you'll feel like you're a child because they will strap a bib to your neck.  There is also no cutlery present because you'll have to use your fingers for cutting pieces of food.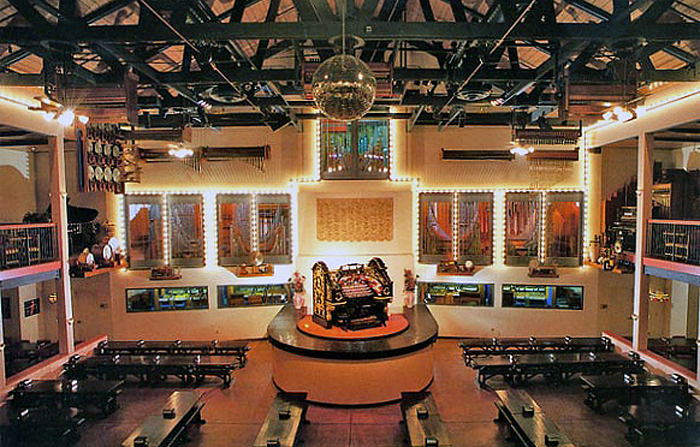 And of course if you find yourself in need of Braces in Mesa AZ then we certainly recommend you contact us at Glauser Williams Orthodontics.
These are just some of the ways you can explore the city of Mesa in Arizona.  Mesa is just one city you can visit.  If you would like to delve deeper more of what Arizona has to offer, be sure to do your research first before visiting the place.